What you get:
a self-installing Live Pack with integrated lesson in Live's Help section
including presets
System Requirements:
Live 9.5 or higher
Max for Live 7
OS X or Windows
The MSE Synthesizer is inspired by the legendary Oberheim SEM (Synthesizer Expander Module), which was introduced in 1974 by Tom Oberheim. The Four Voice was one of the very first polyphonic synthesizers – made possible through stacking four individual SEM Modules into a big box and adding a keyboard.

Because of this, it became possible to completely independently program each synth, but play them as a single sound via the keyboard (4 voice polyphonic) or sequentially hit notes on the keyboard to trigger each module. In combination with a sequencer like the SEQ8, this creates very vivid synth lines. The Four Voice has been used by artists like 808 State, Depeche Mode, Styx, Pink Floyd, The Shamen, Gary Wright, Joe Zawinul and John Carpenter.
MSE Synthesizer Module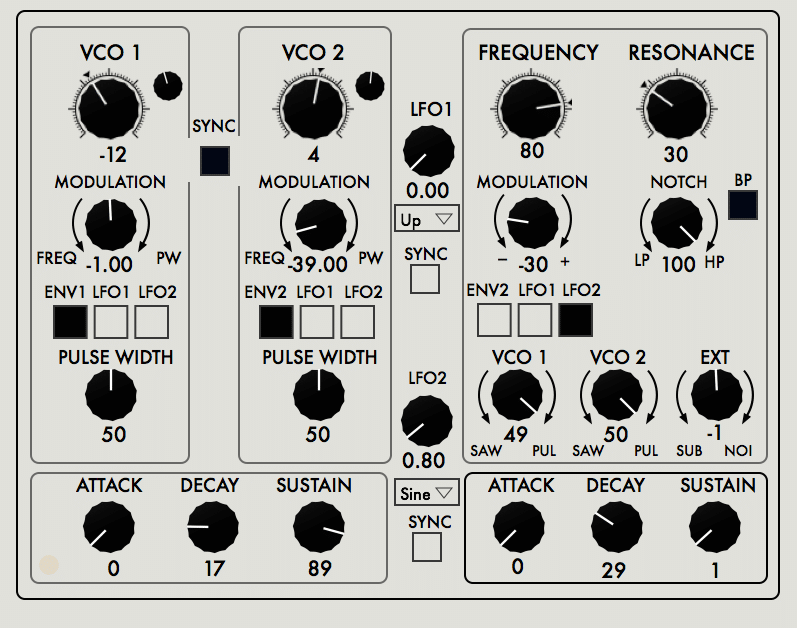 The MSE Synthesizer module is a small but very powerful and versatile high quality synth. It can be played in mono mode or 8 voice polyphonically.
Mono or 8 voice poly mode
Glide/Pitchbend
2 oscillators (saw/pulse with PW)
Oscillator sync for pulse wave
Multimode state variable filter with LP, notch, HP and BP
2 LFOs with several waveforms, sync or free running
2 ADS envelopes
A sub and noise oscillator
Several modulation targets
SEQ8
And finally, the SEQ8 is an analogue style step sequencer with 8 steps, swing, integrated MIDI scaling and Map function. The pattern can be transposed with incoming MIDI notes. This sequencer can be used with any synth, be it software or external hardware synths.
Sync or free running
Key transpose
Randomise for each row
1- 8 note steps
1- 8 octave steps
1- 8 velocity steps
1-8 map steps for free parameter mapping with smoothing
Swing
Note scaling
Direction: FWD (forward), BWD (backward), BAF (back and forth), ALT (alternate), RND (random)
Step mutes
Quad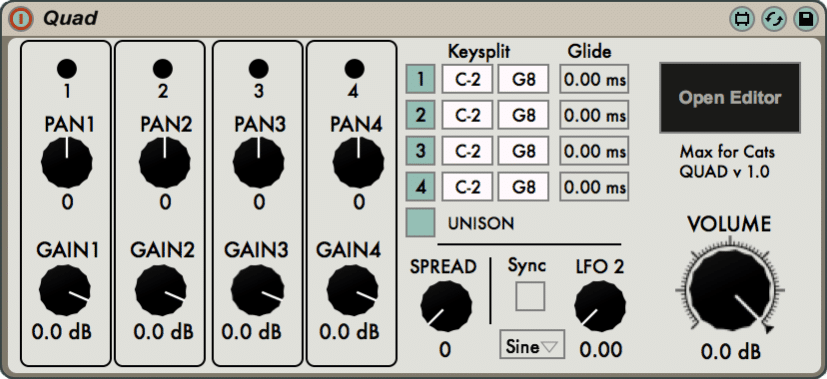 The big Quad is four of the MSE synths stacked together and each MIDI note will sequentially play one of the four MSE modules – just like the old 1975 Four Voice Synthesizer from Oberheim. Each module can have it's own key split and can be programmed fully independently. A Unison mode will play them all together for ultra-phat bass or lead sounds.
4 MSE modules
Keysplit for each MSE
Individual glide for each MSE
8 oscillators
Oscillator sync for pulse wave
4 multimode state variable filters with LP, Notch, HP and BP
8 LFOs with several waveforms, sync or free running
8 ADS envelopes
4 sub and noise oscillator
Several modulation targets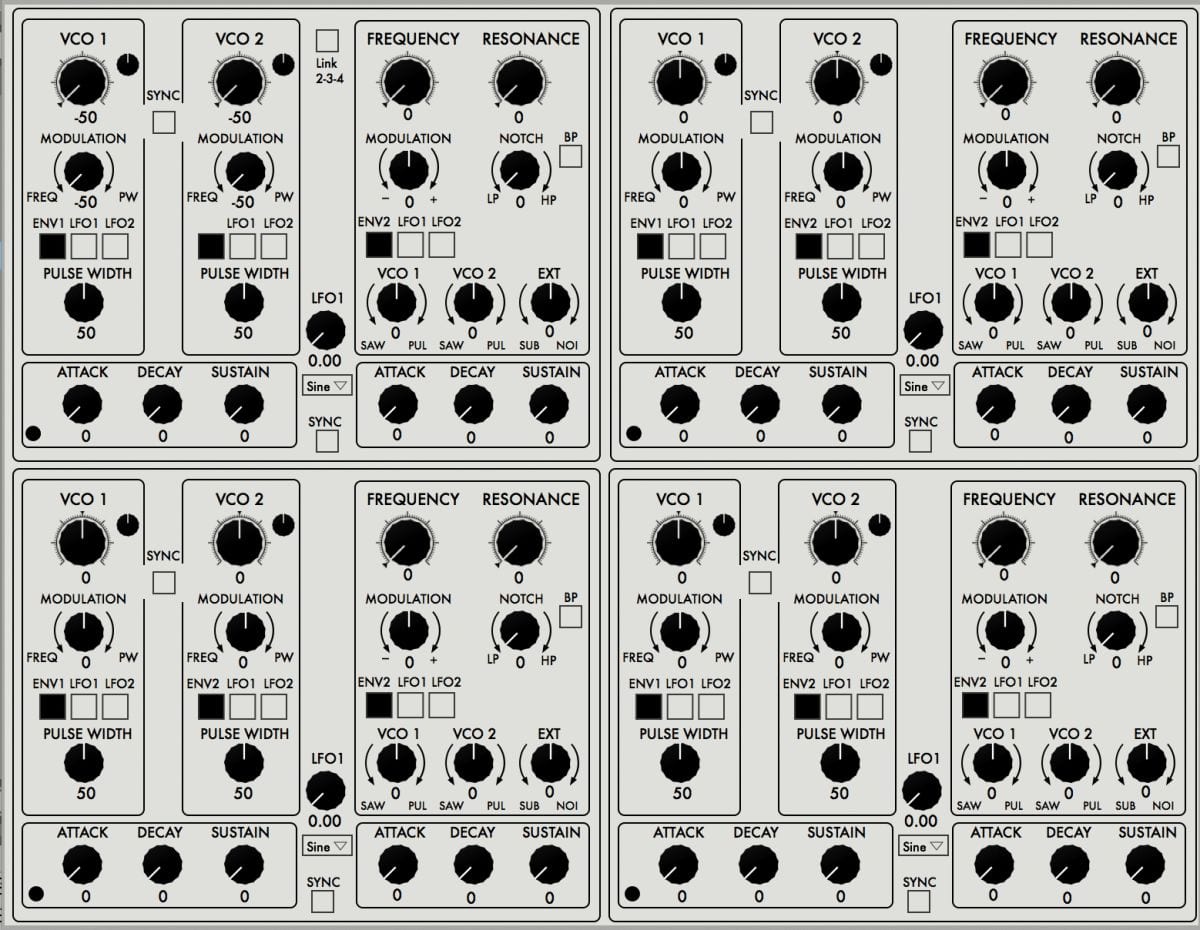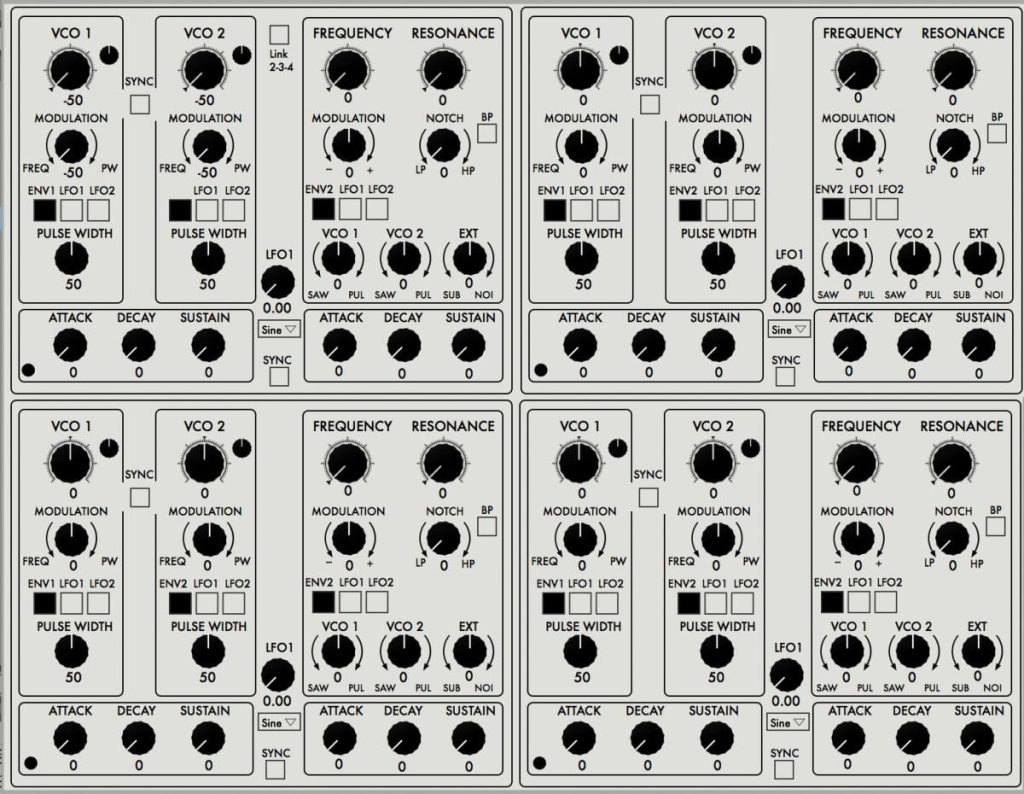 Demos: