Max for Cats has finally found some time to work on some great updates. Noland got a complete overhaul, which makes the unique synth even more versatile, and Skram Delay got an update as well. Both updates are free for everyone who'd previously purchased the packs. You can download the updates by entering the email address you'd used to purchase via this link, and you should have received a notification email about this.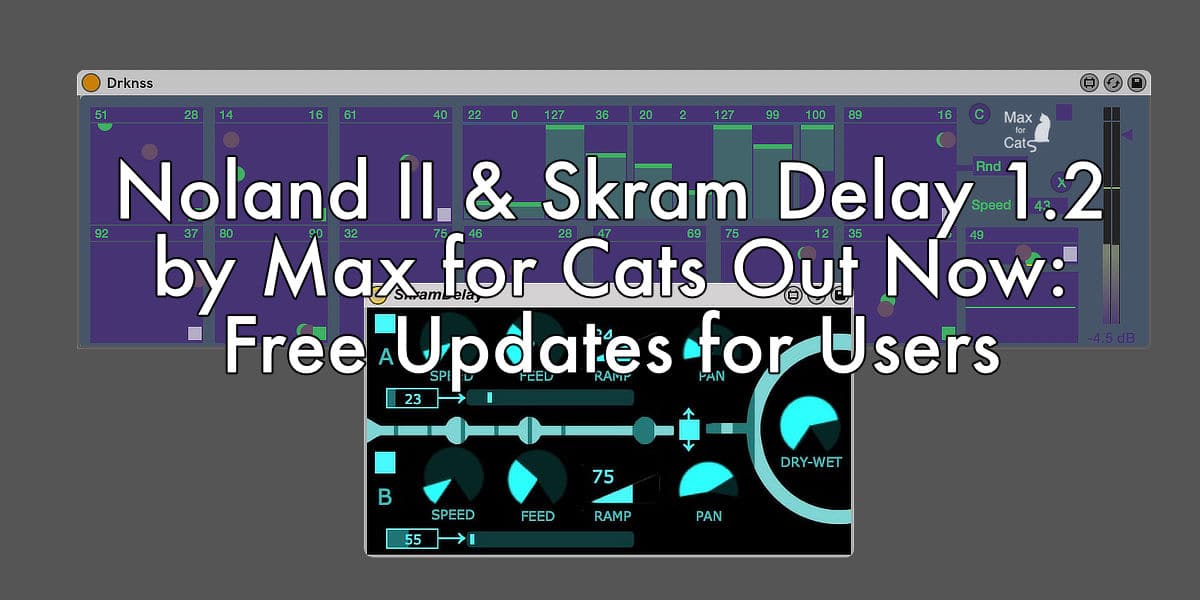 Noland II by Max for Cats
Noland II is a unique and innovative instrument - it is a sonic map waiting to be discovered. Instead of sliders or knobs, Noland can be controlled completely with individual, automatable XY pads. Each XY pad controls one or several parameters at the same time. It was designed to create complex tones that can be sculpted in an unusual way.  Whether you are scoring a film, creating EDM or writing experimental music, Noland II has a unique sound palette guaranteed to inspire your productions.
What's new in Noland II?
Overhauled sound engine and new effects
Fully integrated with Push (both versions in Live 10)
XY/gesture pads now also fully MIDI controllable or automatable via Live
CPU optimised
new presets
ready for Live 10
Watch Noland II in action:
Skram Delay by Max for Cats
Skram Delay is a fantastic effect to add glitch and randomness. You can create anything from slap-back or cardboard echoes to utter sonic mayhem. I use it a lot to add interesting textures to individual tracks, but it can be equally well used for live performances on the master channel.
Changelog Skram Delay:
compatible with Live 10
fixes: output gain was too high
Watch Skram Delay in action: