While I was at the beach here in Mauritius, Live 9.5 dropped - a free update for all users. There are plenty of articles on all the new features in Live 9.5, so I won't rehash them here. Instead I want to focus on Push. The new and the old, because there's plenty of news on this alone.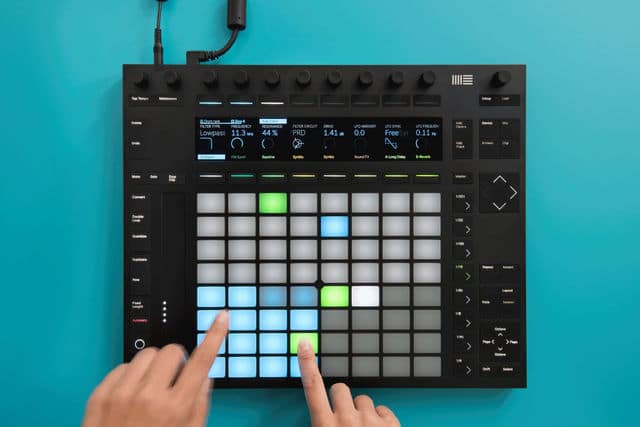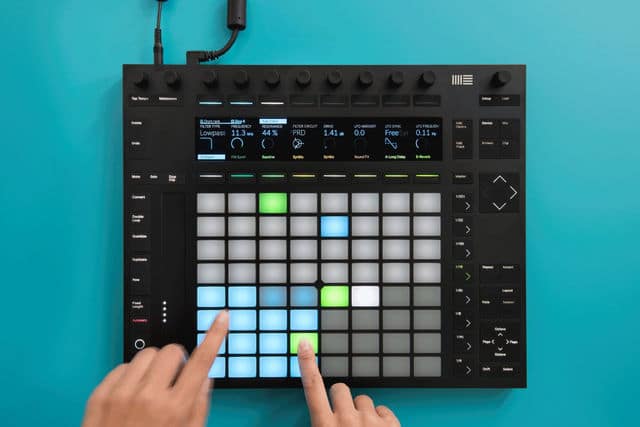 Push 2
From today you can buy Push 2 which was deveoped by Ableton alone. Without help from Akai like with Push 1. It's EUR 699, USD 799, or GBP 499. These new key features are included:
high-resolution RGB display
better tactile feedback of pads and buttons
full plug-in support (AU/VST)
full integration with the new sampling capabilities of the overhauled Simpler in Live 9.5
Ableton Push in Action
Ableton Push 2 Tutorials (22 videos)
Check out the hands-on video by Create Digital Music
And don't forget to read Peter Kirn's extensive review of Push 2. He was lucky enough to get a unit to test beforehand. He also mused about the features you get as Push 1 user or even when you've got none in this article.
Here is another great review by Lee Huddleston on Ableton Live Expert.
Ableton Push 2: First Look by Ski Oakenfull for Point Blank
Try Before Buying
Curious to see if it's worth getting Push 2? You can try it out at one of the Ableton User Group events happening all over the world in November.
Check Ableton's website for the dates and places.
Trade 1 for 2, Save 30% and Do Some Good
If you already have Push 1, but now would rather be the proud owner of Push 2, there's some good news for you. You can trade in your model, save up to 30% depending on the condition and do some good. How? Returned units will be refurbished and given for free to music education projects for kids and teenagers, alongside versions of Live, of course.
You don't have to decide right away. The offer only ends on May 1st 2016 and is available for lots of countries (although not all).
More information on trading Push 1 in for version 2.
Push 1 and 2 Compared
Push 1
Most of the features are available for Push 1 as well. Apart from the ones that rely on the improved hardware, of course. This is not meant to change any time soon either.
New features available for Push 1
It is now possible to load VST and AU plugins. Hotswapping plugins with Push enables browsing the plugin's presets (AU only).
Samples can be browsed from Push (will be instantiated in the new Simpler).
It is possible to preview sounds from the Push browser.
In D