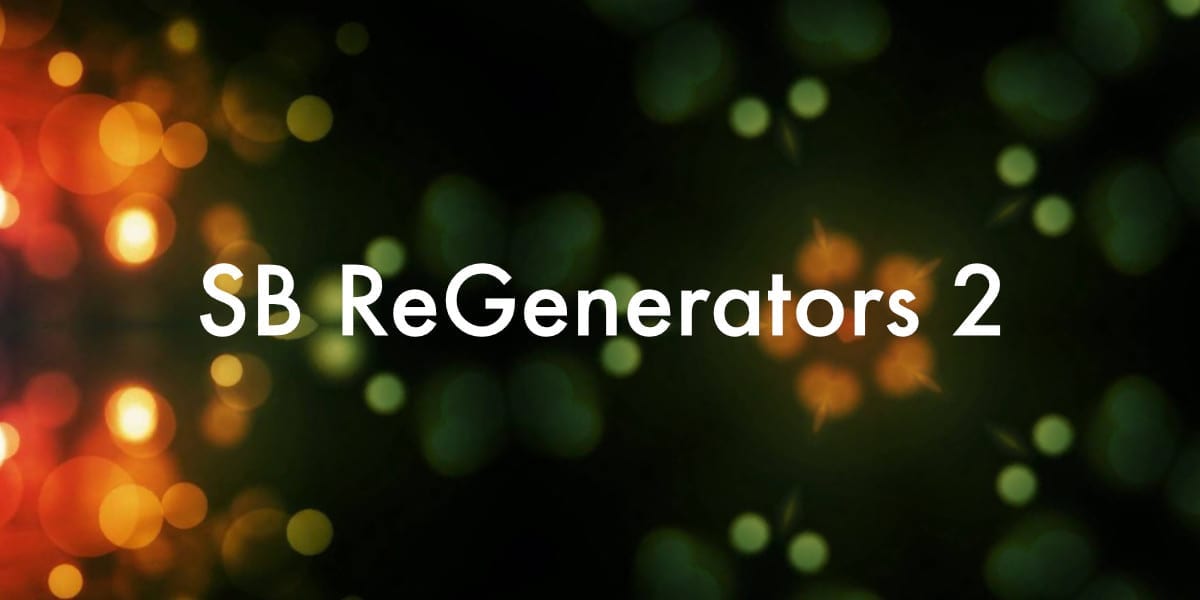 Ich muss sagen, ich war überrascht von dem großen Interesse an den generativen MIDI-Effekt-Racks, die ich vor einigen Monaten erstellt habe. Ich habe seitdem viel mehr mit generativen Racks experimentiert und dachte, ich würde einige meiner Ergebnisse wieder einmal teilen. SB ReGenerators 2 enthält 3 vollständig makro-gemappte MIDI-Effekt-Racks - einen Zwei-Akkord-Generator, einen Vier-Noten-Generator sowie einen Zwei-Arp-Generator - für Ableton Live 9.7 Intro (oder sogar Lite) und höher.
Füge sie einer MIDI-Spur mit einem Instrumenten-Preset hinzu, erstelle einen MIDI-Clip mit einem C, passe Tonart und Tongeschlechts mit den Makros an, drücke die Wiedergabetaste und die Musik erscheint auf magische Weise. Weitere Parameter sind ebenfalls den Makros zugeordnet.
Listen to the Demo:
Die Zip-Datei enthält drei adg-Dateien, die MIDI-Effekt-Racks sind und einfach in eine MIDI-Spur oder die User Library in Live gezogen werden können.

SB ReGenerators 2 kostenlos herunterladen
Bitte hinterlass mir unten einen Kommentar, wenn Du Fragen oder Anregungen hast.
Hier entlang zu weiteren kostenlosen Sonic Bloom Live Packs.